Here's a jig I made up a few years ago that does three things:
Fitting the neck to true centre
Positioning the bridge square and to any given string length
For saddle/ string alignment to fretboard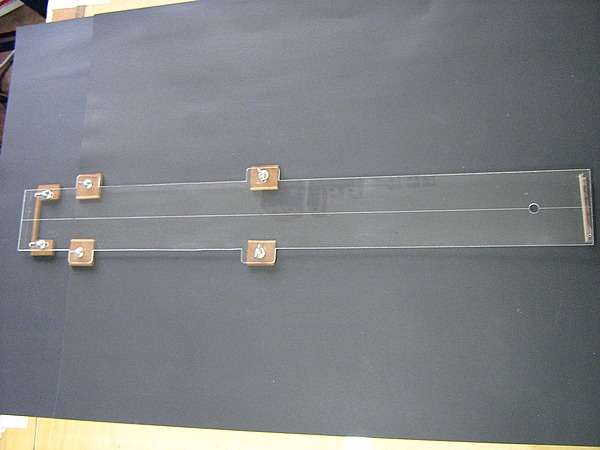 Establish the string length of your instrument and adjust the nut end of the jig to suit ( this part sits in the nut slot )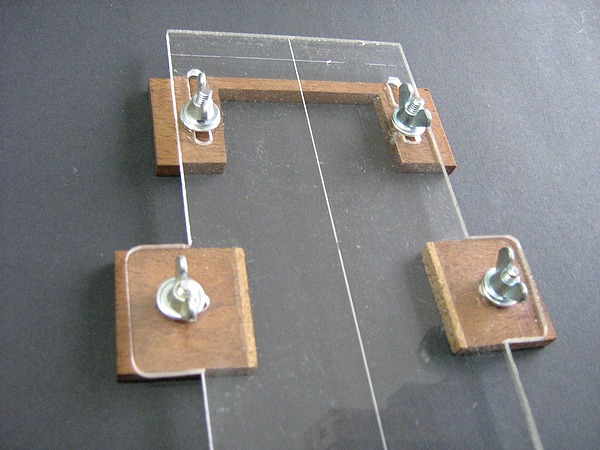 Make marks dead centre on your fretboard at the nut and heel ends and lay the jig on top so that it's scribed centre line corresponds . Adjust the side positioner wingnuts to suit . These will adjust to suit the taper of the fretboard.
As the jig has now been adjusted to suit your instrument , you can take it on and off as required. From here you can fit/floss the heel to centre the neck to the body of the intrument ( aligning it to a centre mark at the bridge position )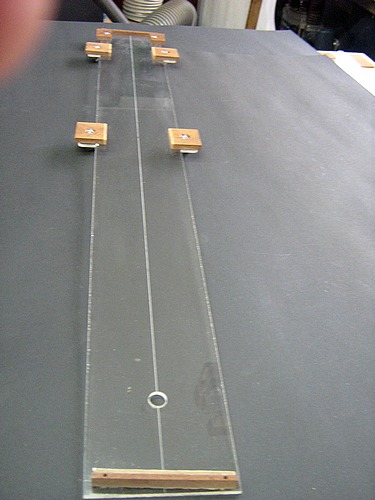 The little strip of Mahogany attached to the jig fits in the saddle slot of the bridge ( I have mine set at a 3 degree angle ) thereby locating the string length and also centers the saddle to the fretboard .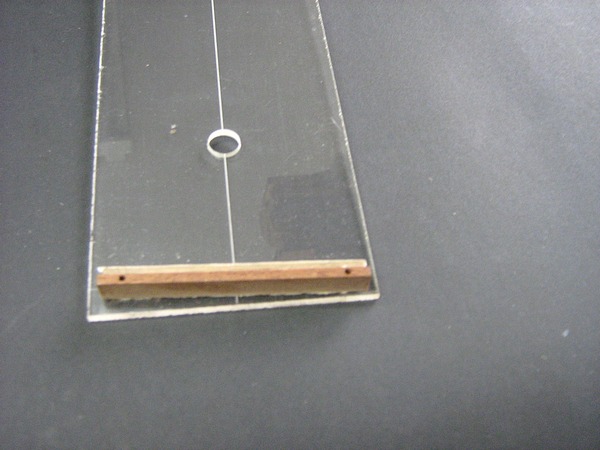 I have 1/16" locating holes at each end of this little strip . Place the bridge in position with the mahogany strip in the saddle slot and drill through the bridge and soundboard. You can now remove the jig and glue on the bridge using little brads or whatever as locating pins until the glue dries
A parcel of sheep dags to anyone who can come up with a name for the jig !