Seems a while since I have shared anything so I thought this might be of interest.
There are many different ways to join plates and I've tried them all over the years. I started using rope, braces and wedges and then a less involved set up of what I've shown here. When I was only joining a couple of tops and backs a year rope was ok, and I still use it if the outside edges of the plates are not square, [as shown].
But now I find I'm gluing up 4 or more sets at a time so using this dedicated jig is quick and easy. It stores away under the bench and in no time it's ready for action.
It's just a matter of setting up the clamps, laying the two outside bearers in place, put in the plate [already glued] in the jig snug up the clamps and put the round bars through the holes in the side bearers and then the wedges [these stop the plate from trying to rise up in the middle when clamping pressure is applied] and finish tightening the clamps. I then go on with another job and return to the jig at intervals to repeat the process. It works for me.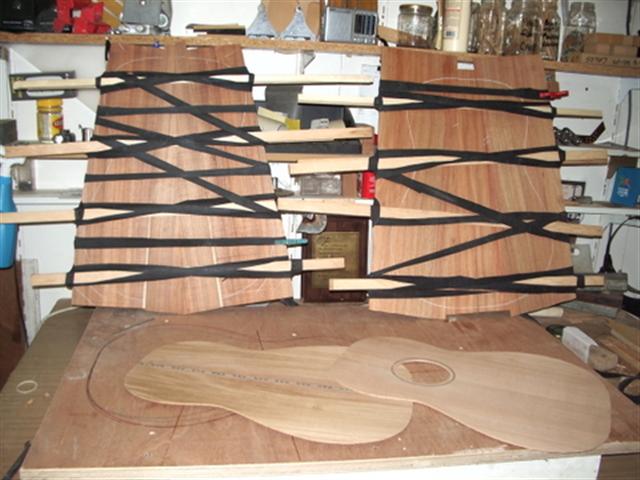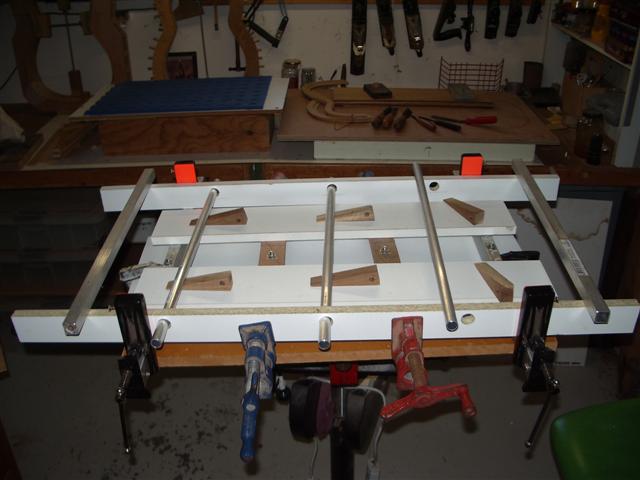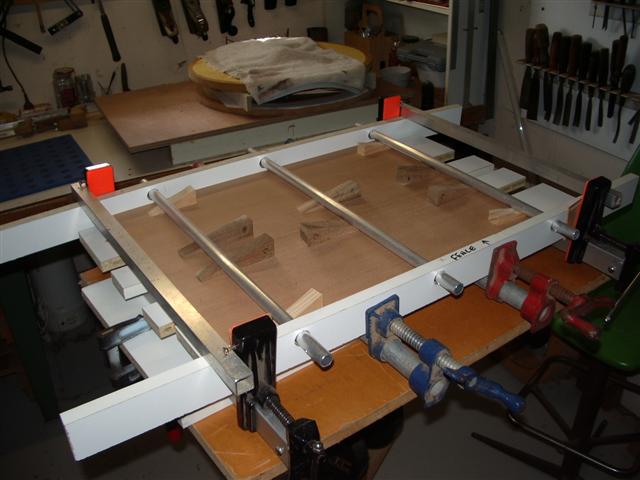 Thanks for looking