Back in August 2008 the thread at the following link discussed how to clean gummed up abrasive belts from a
drum
sander
:
viewtopic.php?f=5&t=831
Taffy showed his method of bending the gummed up belt over a tight radius while dry which makes the worst of it peel off: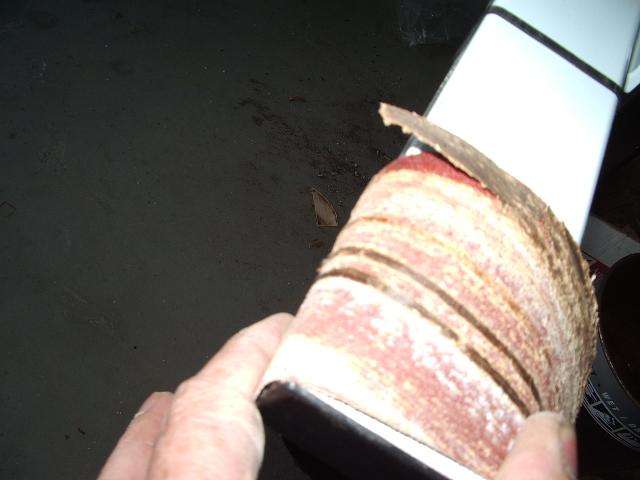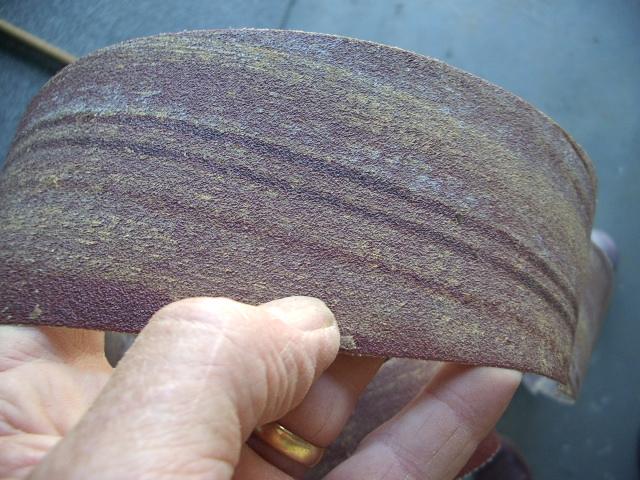 And after a pass with abrasive cleaner, the belt is ready to go again.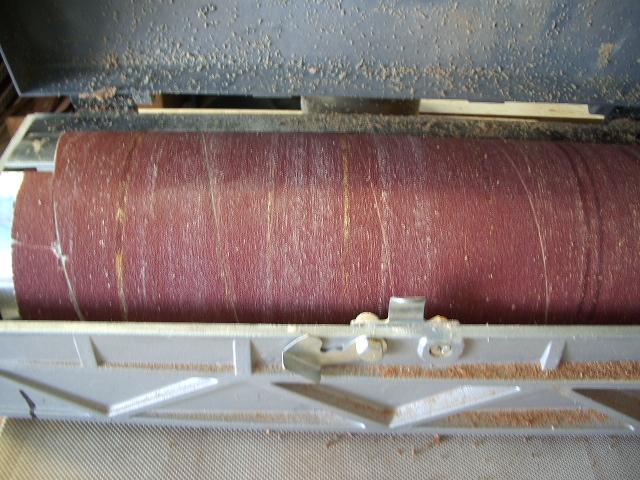 Its a great way to maintain a belt in service and avoid burning.
I then showed some before and after images of the results of the soaking method. If you have a few belts this works great because you simply soak them in a bucket of mild soapy water for 48hrs and then blast the gunk off with a pressure washer.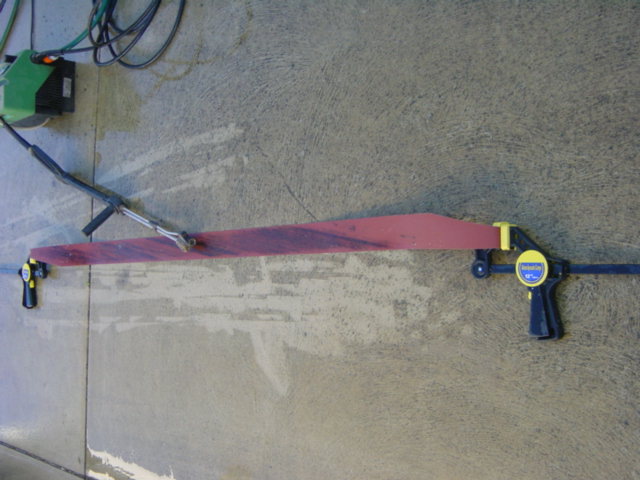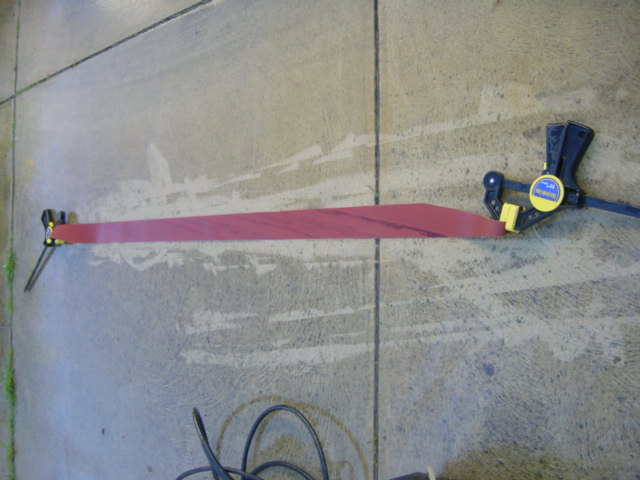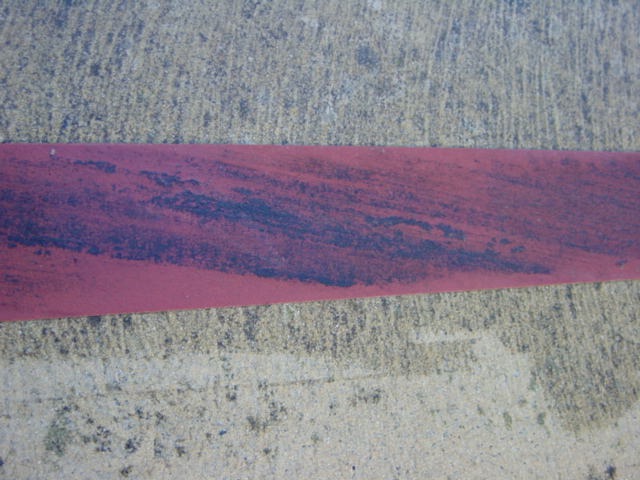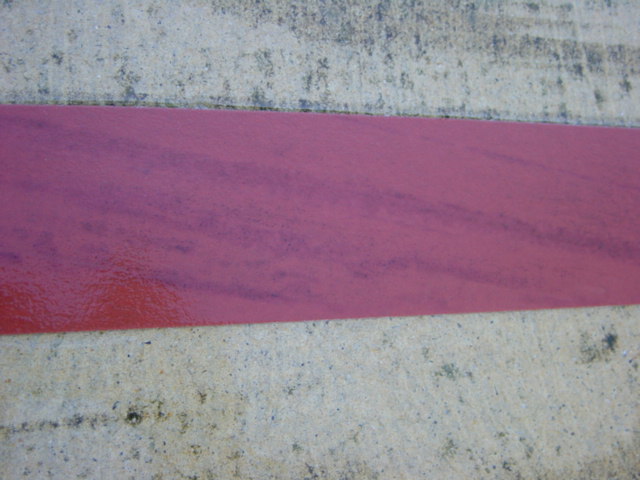 Well today the Gerni was retired on sick leave..the smell of burning oil is never a good thing, so I was forced to clean the remainder of a bucket of belts by hand!!!

As you will see some of the belts were 'really' badly gummed, one in particular which was the result of recent reno work and involving painted jarrah skirting. The green belt in the following image had already been cleaned via the soak and blast method a number of times in the past and had become quite gummed once again and was awaiting a soak when I had put it back on the machine to grind off some thick old enamel paint on skirting and architrave.. yeah, yeah, I know, I know....

In fact things were gummed up so bad that during the clean up operation the nylon brush was not being as effective as I had hoped even after a 48hr soak. So there I was giving the crook Gerni a dirty look when I came up with an idea for yet another tool that would make the job go easier..a brass wire brush. I guess any wire brush would work as well but the wires on my old brass job had become bent over from abuse and I was hoping that using it to clean the abrasive belts would grind off the bent bits and renew the brush...and as you will see in the last image, to a point, it worked

So here we have some more before and afters so you can judge for yourselves how well the method works, even without a pressure washer. Its a bit of mucking about I suppose but it saves a shitload of $ on sanding belts

Straight from the bucket after a 48hr soak with the nylon brush at the ready: After a scrub with a nylon brush and the brass wire brush ready to go: After a scrub with the brass wire brush its good to go. Quick and easy, now just hang with the washing for an hour and it can go back on the machine.: Here's some before and afters of an 80 grit Klingspore, same brand of belt that supplied with the Jet sanders when new. This one has burnt on either particular oily Cocobolo, or the king of waxy woods, Bocote..
Again, quick and easy and ready to go back on the machine instead of the bin..
Cheers
Kim