I had my first teaching\mentor experience; Lily an 18 year old girl in a one week ukulele course for her senior project. What a trip building an instrument in a week is way faster than I even make them. It turned out nice, and after fixing the neck resonating exactly at 392 Hz cursing a horrible wold note where the G just went away, the uke sounds good. It looks good as well.
Lilly loved the week and was ecstatic with the result. He mom told me that she told her that she came in with no knowledge and was shocked with the amount that she learned in a week. She was very quick and had a real touch even though she was inexperienced with tools. With just a little help in describing how to carve the ends of braces and some help teaching her how to use the chisel she went through all of the braces. She did a great job on french polish never stopping the pad or pressing wet shellac onto the surface.
The reality though is that this was probably more rewarding for me. Being able to work with an interested young adult was precious.
Here are the results and a build video through all 5 days,
I have to say I am beat but as I said a very rewarding experience for me.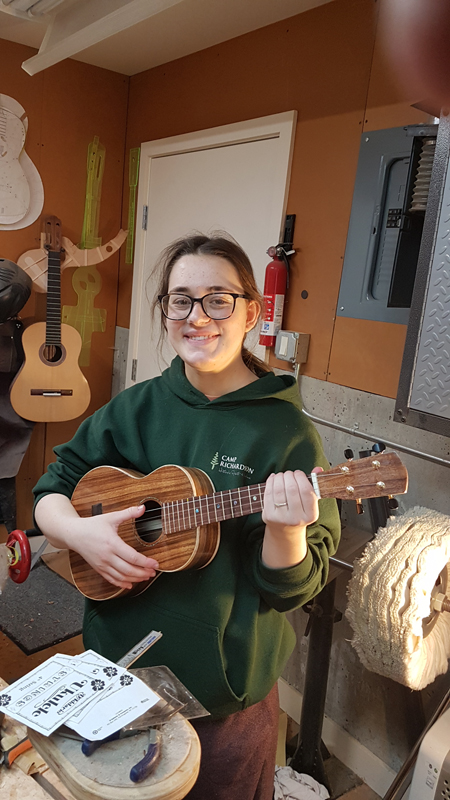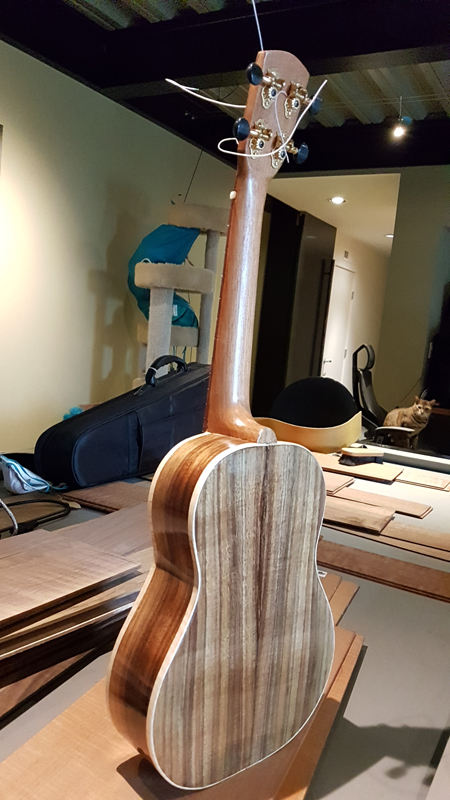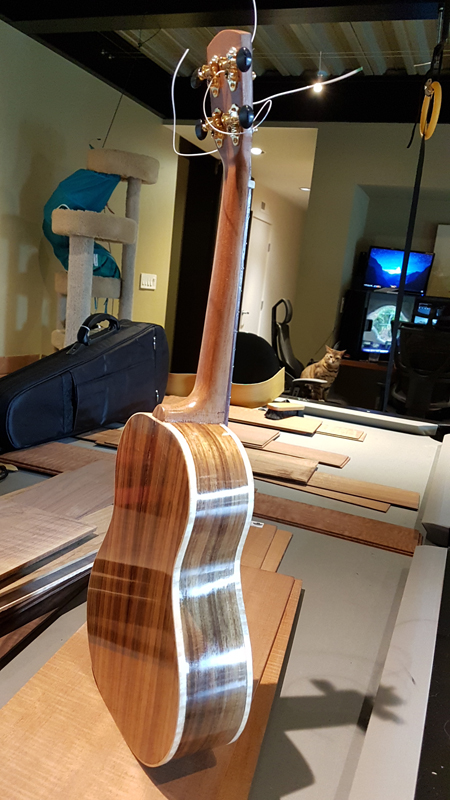 Link to video - https://youtu.be/D8zB64ypZV0