A few guys had asked to see my new vice so here it is for all to see.
The idea borrows from the pipe type vise, but there are a few differences.
Clamp this to any bench you wish :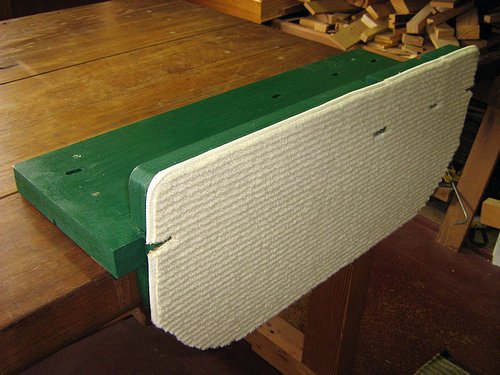 These clamps ( like most ), have removable ends.
The clamps are attached by a single wingnut/screw going into T-nuts at the base of the bench board , so they can move in a slight arc.
This allows the clamp jaws contact at an angle to hug the radius of the back or top at the edges of the instrument. There are 3 width positions for the right clamp.
Soft rubber hose pieces go over the bars and a 2 "saftey strap of adjustable length ( velcrose) is attached
Two loose strips of carpet are hooked adjacent to the instrument's sides so that the pressure is not put on the back or top plates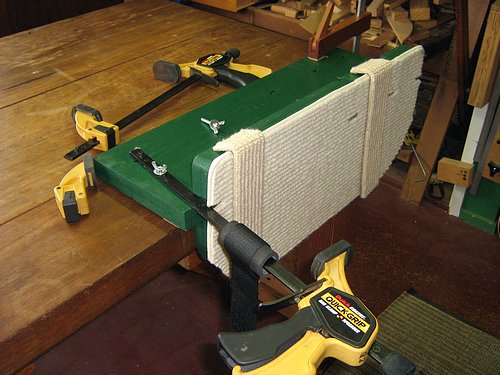 I have three different lengthed thin ply backed carpet cauls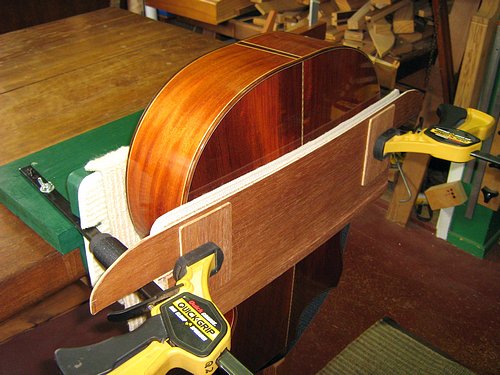 This widest one for working on the sides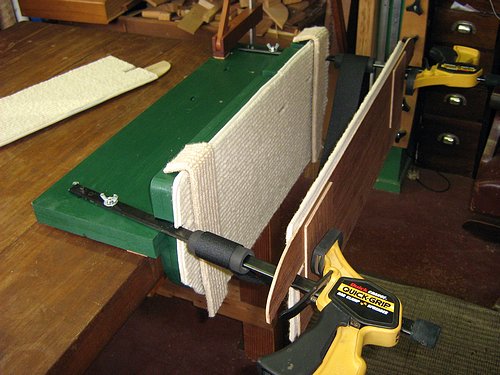 This narrow one for working the upper bout/heel etc. . Also handy for smaller instruments like mando's and the like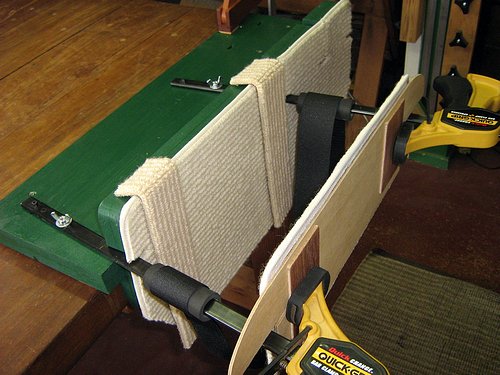 Store away and the clamps are ready for other duties