I just completed my first Flamenco Negra. It has the flamenco sound, percussive a lot of separation while played, much less sustain than my classical guitars and easy to play very fast. Before starting the project I was not sure I knew what a Flamenco Negra was. I luckily got my hands on a couple of good negras and was disabused of the notion that the Flamenco players were just jealous of the Classical guitar players, and negras were more like classical guitars than blancas. The best one I heard while having rosewood back and sides was very light relative to a classical and did sound like a flamenco guitar. With that in mind I voiced the top like my blancas: thin top and five fan braces tall enough to bring the resonance up to a 190 Hz T(1,1)2 target. I used Honduran Rosewood for the back and sides; not the best choice as it is very dense. I was able to thin the back to a bit under 2 mm because it was so stiff. With consideration toward low mass I also took the sides to 1.8 mm. The negras often have slot head tuners so I used spanish cedar.
I had a really good Carpathian spruce top set. I almost did not use it as it rang for ever. However, it was relatively stiff for its density, so I figured I would use it thinner than I would for a classical guitar (I dropped the vibrational stiffness to from 60 to 55 in the thickness calculations). I was going to drop the backs vibrational thickness as well but I was a afraid to thin it much under 2 mm. Here are my thickness calculations using the process and equations from The Book.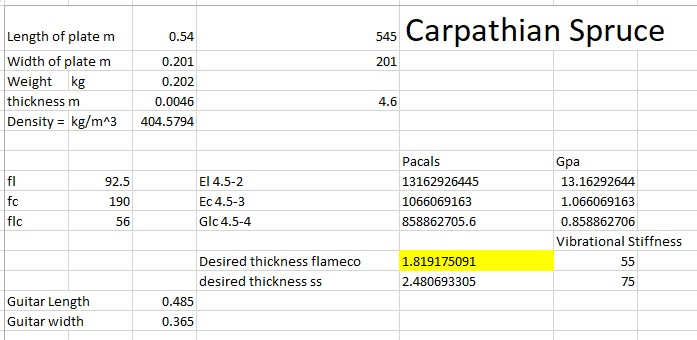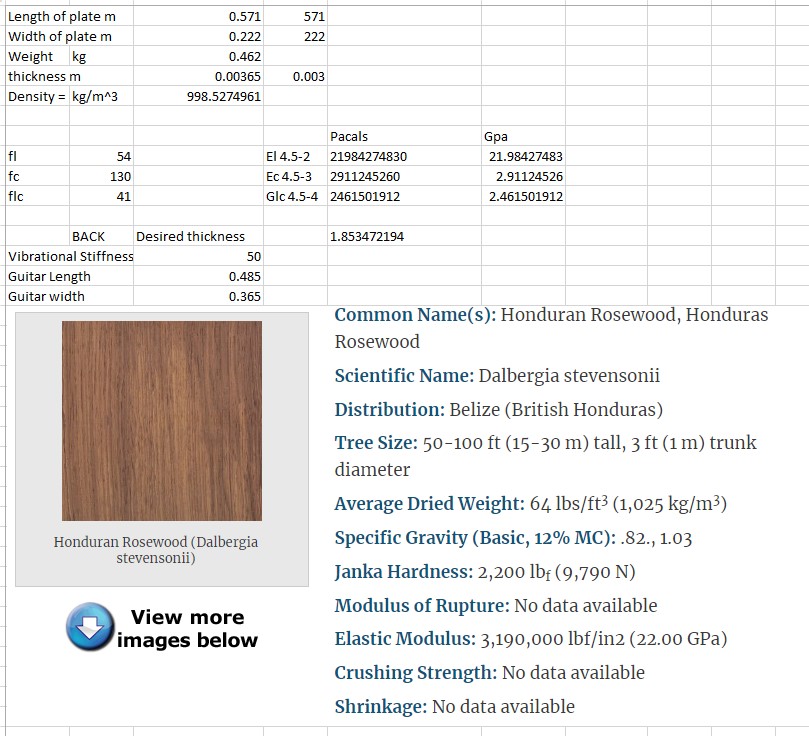 Final bracing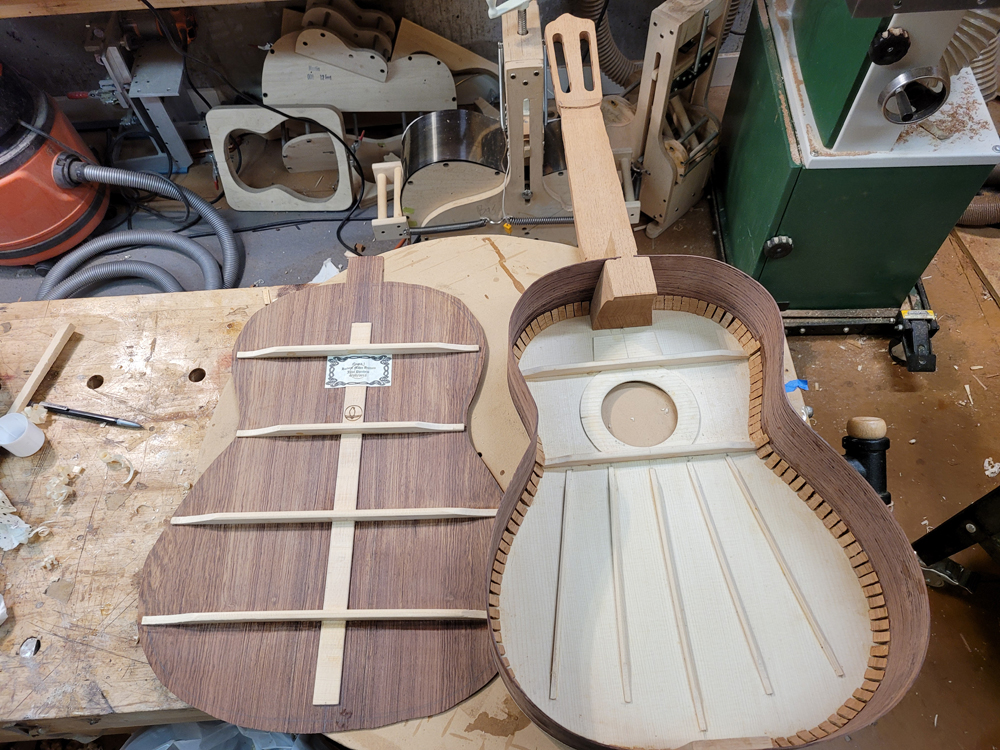 Top was installed with individual peones for linings to reduce the impedance top to side.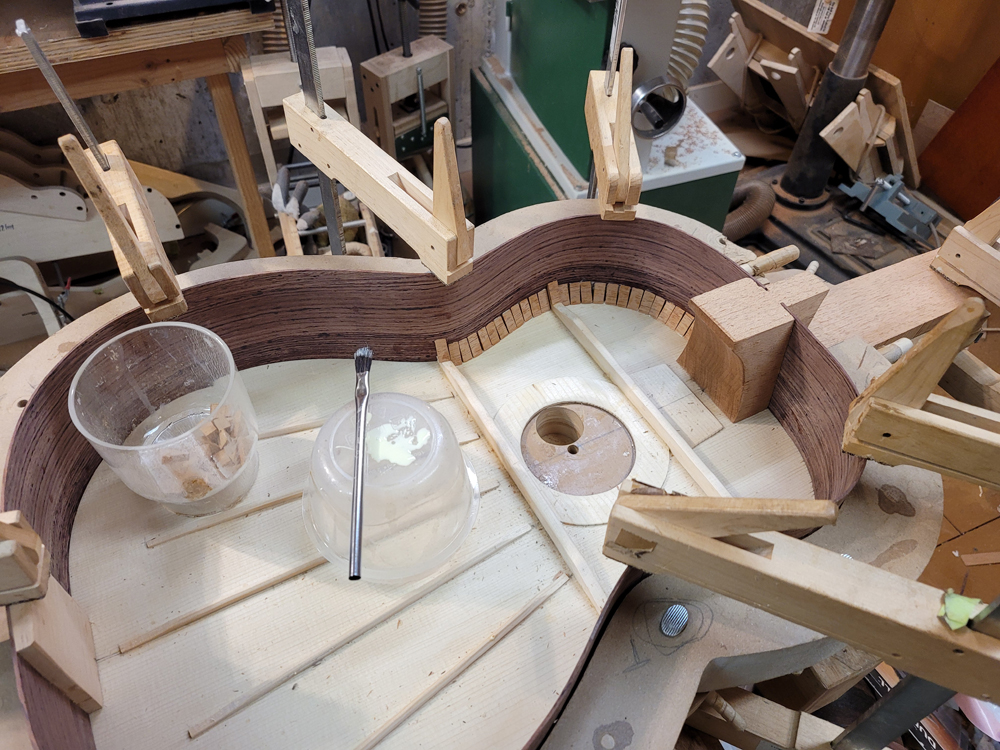 The guitar has a quick Shellac French Polish on a Silvertip epoxy pore fill.
youtu.be/MGHaBbxKAHY
Here are the final spectrum plot. Here is my flamenco teacher playing it capoed
youtu.be/eA3huoivFyA
Here I am playing it (I am not very good) but you can hear more of the guitar.
youtu.be/wqeiU4oCVME
The guitar.